Beauty salon
Backstage_Lounge is the beauty salon in Ukraine at the Boryspil airport, full service in which it takes 30-60 minutes.
Contacts:
Phone: (067) 109-69-09
Site: https://backstage.ua/
Cost: https://backstage.ua/price/backstage_boryspil
The salon is divided into three beauty locations in the duty free area of terminal "D".
Range of services is divided to following: makeup, nails, hair, cosmetology&massage.
The price list has more than 50 items.
Manicure from 350 UAH
Makeup from 520 UAH
Massage from 400 UAH
Hair style – 600 UAH
Each zone is conveniently located relative to the gates: in the middle of the duty free zone and on both wings of the terminal.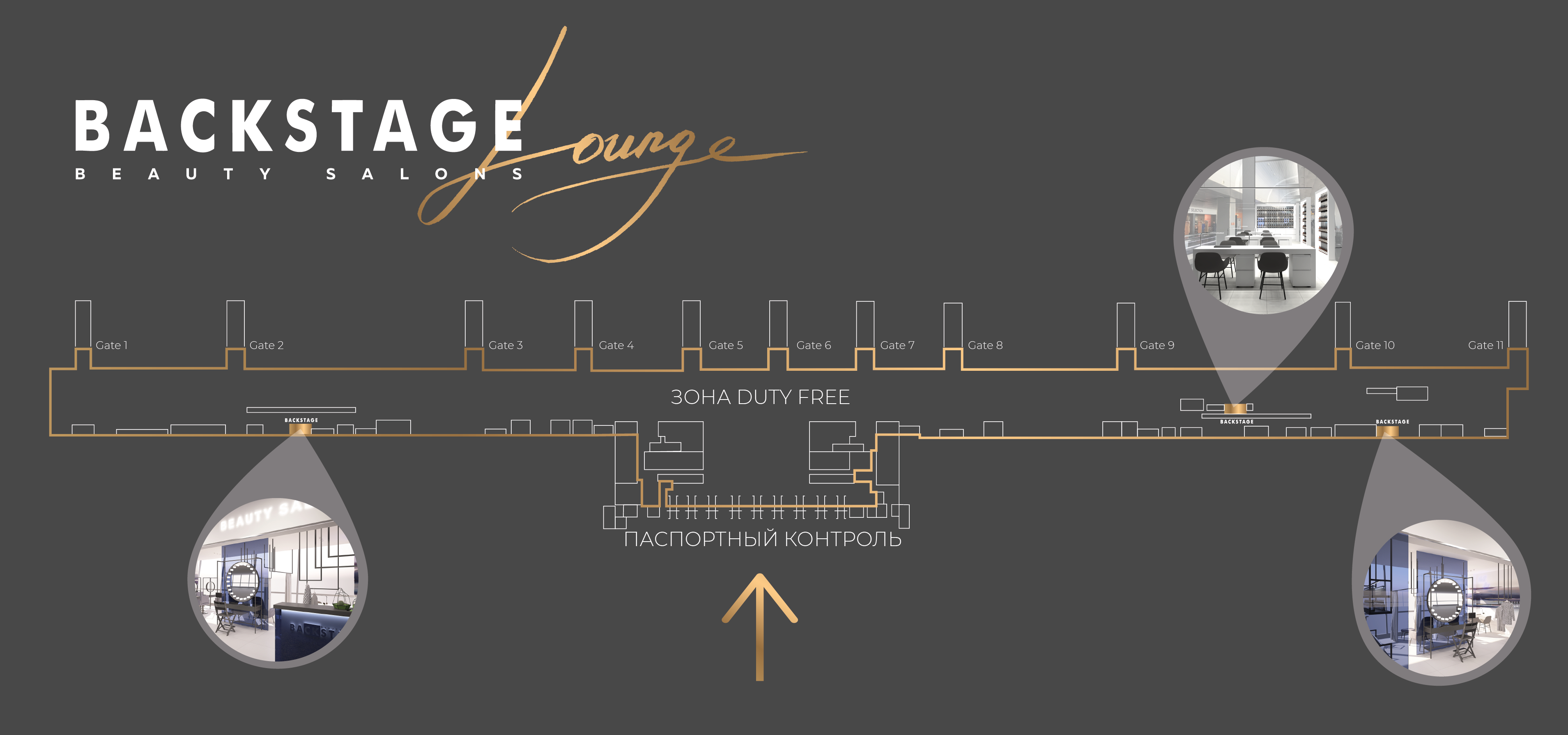 Convenience
A special feature of the salon is the ability to combine services at no additional cost (4 or even 6 hands service). Hair styling and makeup, haircuts and hair treatments, manicures and pedicures with coatings – the combinations can be continued.
Opening hours
Beauty points are open daily from 07:00 till 23:00.
Additionally
Backstage uses professional face, body and hair care products. The salon presents the products of such world brands as Davines, L'Oréal Professionnel, Barba Italiana, American Crew, Marvis, Thebalm, Miya, 3Lab, iCool and others.