VIP service
VIP passengers are offered to take advantage of VIP Premier Lounge located in Terminal D Boryspil International airport. The lounge provides exclusive services and boasts a unique atmosphere of comfort and relaxation.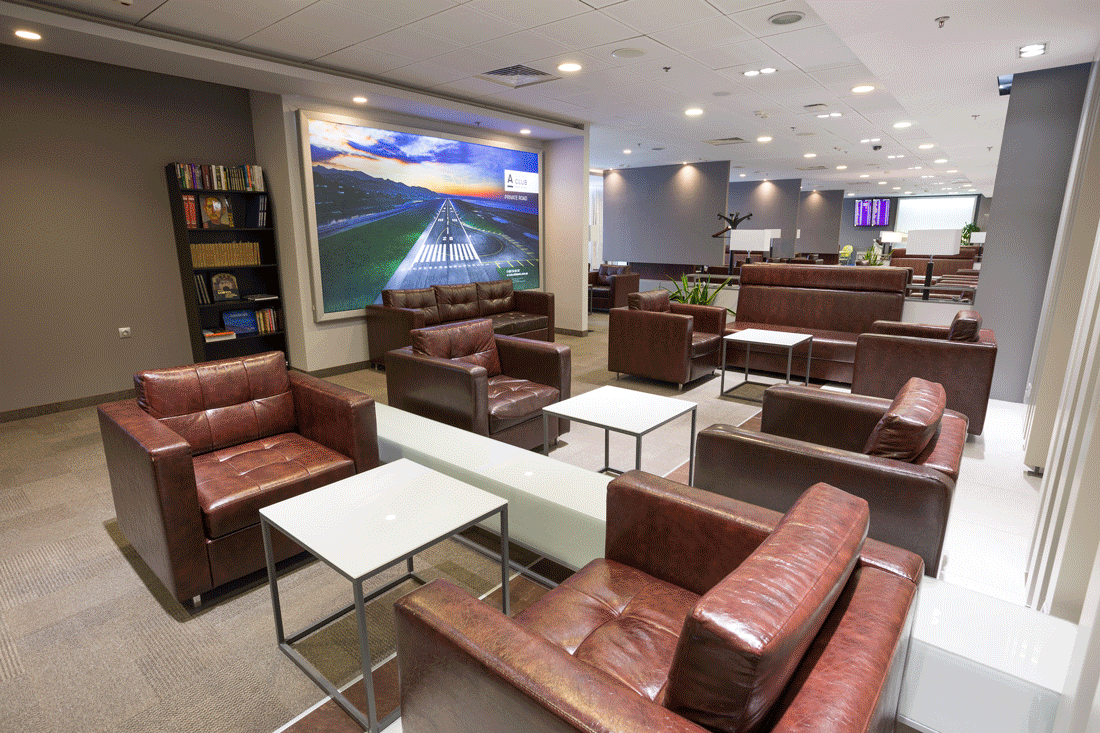 Booking (24/7):
Tel.: +38 (044) 281-71-54;
Fax +38 (044) 281-79-08;
Mailto: vip-terminal@kbp.aero.
The services package, provided to passengers in Premier VIP Lounge, includes:
Passenger (group of passengers) meeting or boarding the aircraft with the personal assistant;
Arrangement of air tickets and baggage check-in procedure (air tickets check-in and seat assignment in the aircraft cabin is performed according to the rules, specified by the air carrier);
Stay in Premier VIP Lounge during 3 hours (for transfer ** passengers – during 6 hours);
Delivery of passengers by a separate transport from/to the aircraft;
Baggage handling;
Baggage wrapping;
Location of the customer's previously reported vehicles on the parking lot of Premier VIP Lounge for the duration of handling;
Individual meeting room occupation (if available);
Provision of local communication network, photocopying, WI-FI, business area usage services;
Passing passport and customs control through the specially equipped points;
Handling of a child aged under 2 years;
Bar service;
Handling of 1 meeter/greeter (in the presence of passenger);
The cost of Premier VIP Lounge services package:
Per one arriving or departing passenger – 3, 000 UAH
Children aged from 2 to 12 years, accompanied by the adults – 1, 500 UAH
Per one transfer passenger – 4, 500 UAH
Per one transfer passenger – a child aged from 2 to 12 years – 2, 250 UAH
Children under 2 years, accompanied by the adults – the payment is not charged
Other services:
Possibility of additional stay in Premier VIP Lounge during 3 hours – 600 UAH
Handling of a meeter/greeter – 600 UAH
Separate room reservation – 1, 380 UAH/hour
Please note that in case the passenger handling is interrupted for the reasons, beyond the competence of Boryspil International Airport, and if the Customer not later than 1 hour prior to the arrival or 2 hours prior to the departure does not cancel the reservation,   the amount of 50% from the cost of the ordered services package is charged.
Departing passengers should arrive to Premier VIP Lounge not later than 1 hour 20 minutes prior to departure.
How to find us (map below)