Passengers carrying animals or plants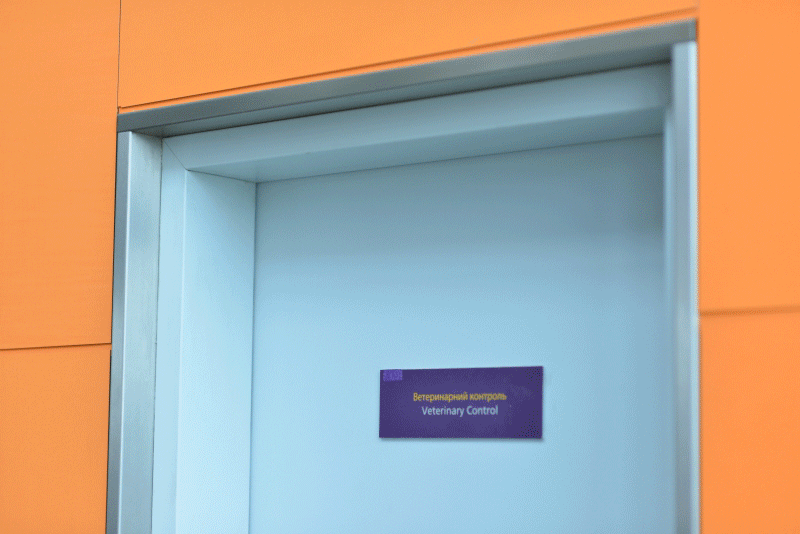 To carry either animals or plants on board, a passenger needs to go through veterinary or phyto checks. Check points are located at 3rd level of terminal D.
Any passenger wishing to travel with an animal should notify his carrier when booking a ticket. Passenger must agree the carriage with his carrier presenting all the documents required.
Passengers may travel with up to a maximum of two animals. All enquiries and attempts to secure permission to transport an animal (of any type or breed) must be directed to the consular department of the country of destination.
Any passenger wishing to travel with an animal must be in possession of a certificate issued by a competent public authority and any other documents required by veterinary authorities of the country of destination, the country of departure and any other transfer countries (if any).
The quantity of baggage pieces for animal transportation varies on each aircraft type. Bearing it in mind, please, specify the norms and regulations of animal transportation with your chosen carrier.
The weight of animals and birds, including the weight of their containers (cages) and food, cannot be considered to be part of the checked-in baggage allowance. Animals are to be weighed along with their containers. Carriage fees depend on the total weight. Animal carriage fees are to be paid either when booking your ticket or at an oversized baggage counter located at terminal D.
A service animal can be taken into the aircraft cabin free of charge regardless of the weight and size.