KBP RUNWAY RUN
Since January 21st, registration for individual participants has been put on hold, while registration for corporate teams continues. As to the possibility of additional registration for individual participants will be announced at a later date. Please follow our news.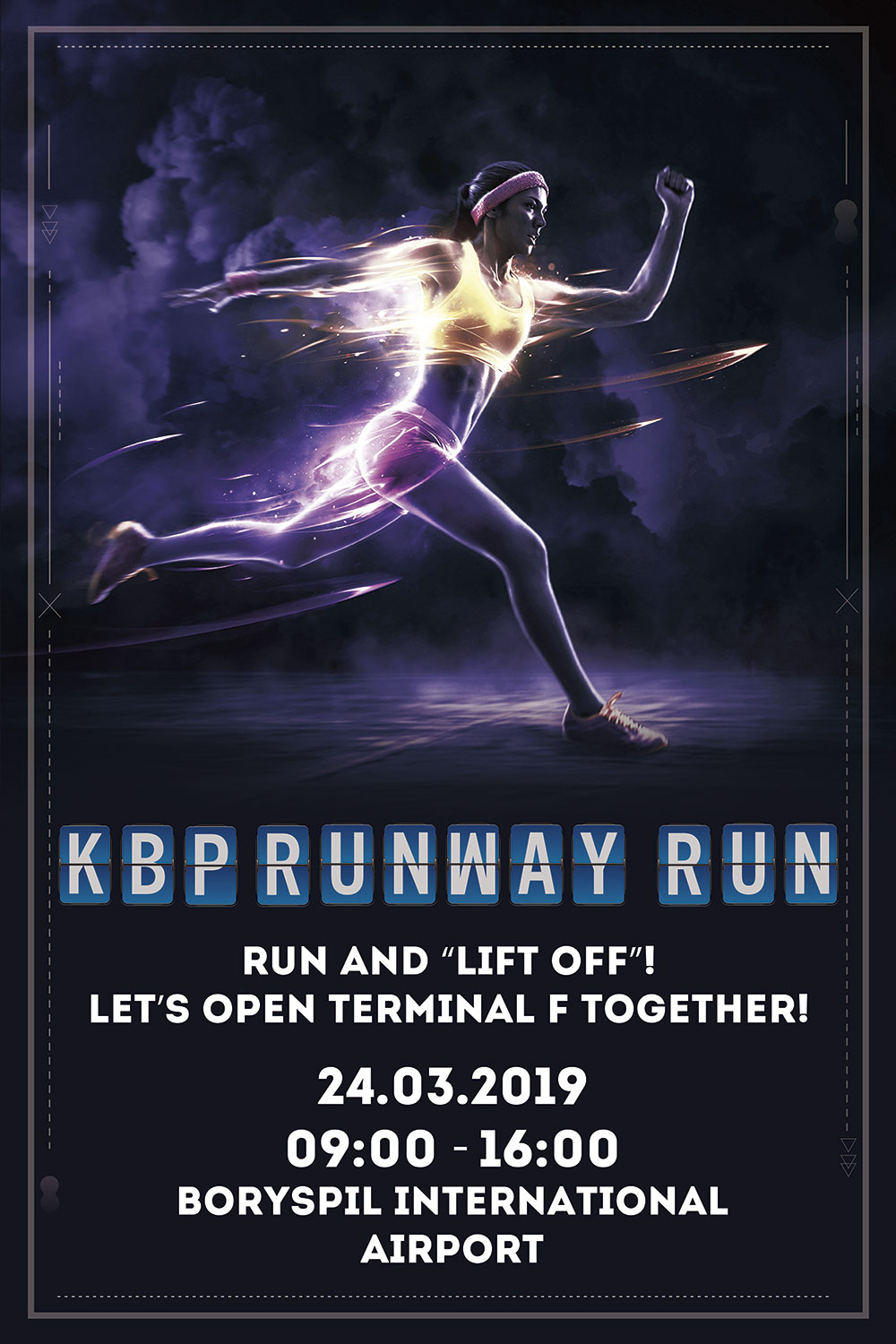 On March 24th, 2019, for the first time ever, Boryspil International Airport will host track and field competition on its runway. KBP Runway Run presents the opening of Terminal F and the start of summer navigation.
To run and even to walk on the main airfield of Ukraine is an exclusive opportunity for runners and pedestrians at any level of preparation.
We have prepared for you 3 km, 5 km and 10 km distance routes, a unique medal design, a whole terminal F as the starting / finishing location as well as the music and entertainment program. Just image the scale of the event and register right away!
IMPORTANT! In order to pass through to the audience and participant zone, ALL MUST present an identification document (passport, birth certificate, or an ID card). First and last name used during registration must be exactly written as in the identification document!
Registration: https://goo.gl/7BC7AV
Video from the runway: https://goo.gl/3a7dG8