Air Arabia resumes regular flights to Boryspil International Airport
On Sunday, October 25, the airport team greeted the Air Arabia crew, which brought passengers from the United Arab Emirates to Boryspil International Airport. The airline will operate flights to / from Sharjah International Airport.
Flights to the UAE are scheduled four times a week: on Wednesdays, Fridays, Saturdays and Sundays.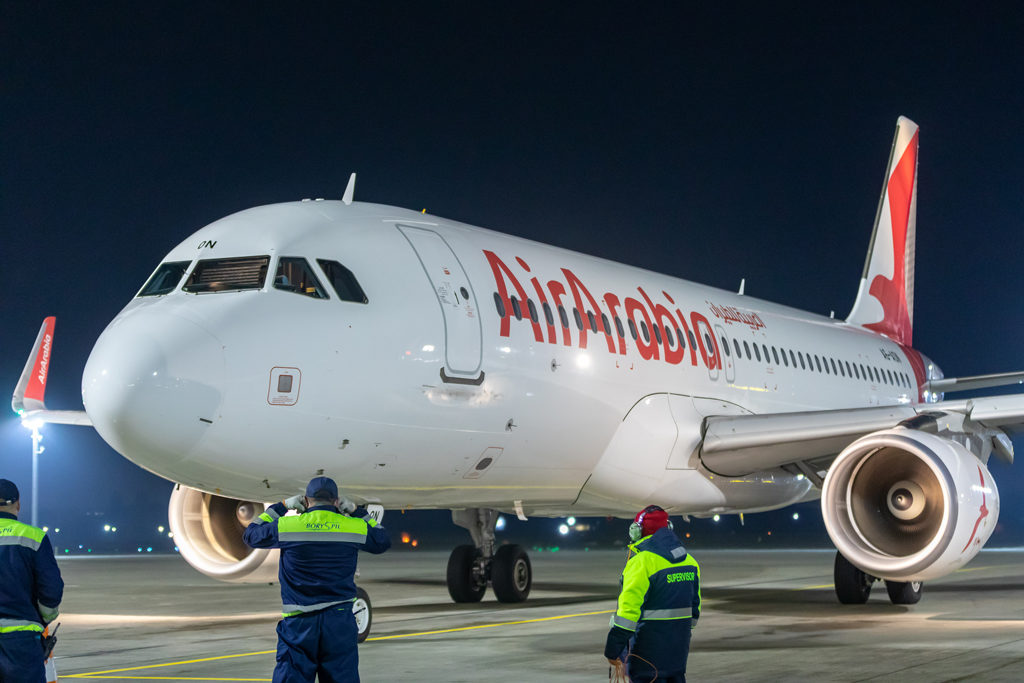 Please note
All passengers traveling to the UAE, upon check-in at the airport of departure, must provide:
– an international health insurance confirming the coverage of costs associated with the treatment of COVID-19 and stay in isolation in the UAE;
– printed certificate (polymerase chain reaction (PCR) swab test Сertificate) in English, which confirms negative COVID-19 test results.
This Certificate must be issued no more than 96 hours before arrival in the UAE and must be provided only by Ukraine accredited medical institutions.
We advise you to check the requirements of the countries of arrival on the website of the Ministry of Foreign Affairs of Ukraine before buying a ticket, as well as the day before the departure.