"Boryspil" Airport Success Has Been Recognized in Europe
07 February 2018
According to the 2017 results, "Boryspil" International Airport has consolidated its position among the leaders in the classification ranking of Airports Council International (ACI Europe). "Boryspil" Airport took the 3rd spot, providing a dynamic passenger traffic growth of 22.1% within the group of European airports servicing from 5 to 10 million passengers per year.
According to the yearly rating, "Boryspil" Airport was in the lead among the Keflavík International Airport (28.3%) and the Naples International Airport (26.6%). In its report, ACI Europe recognized these airports for their dynamic growth rates, and noted that 2017 was a success for European airports as a whole.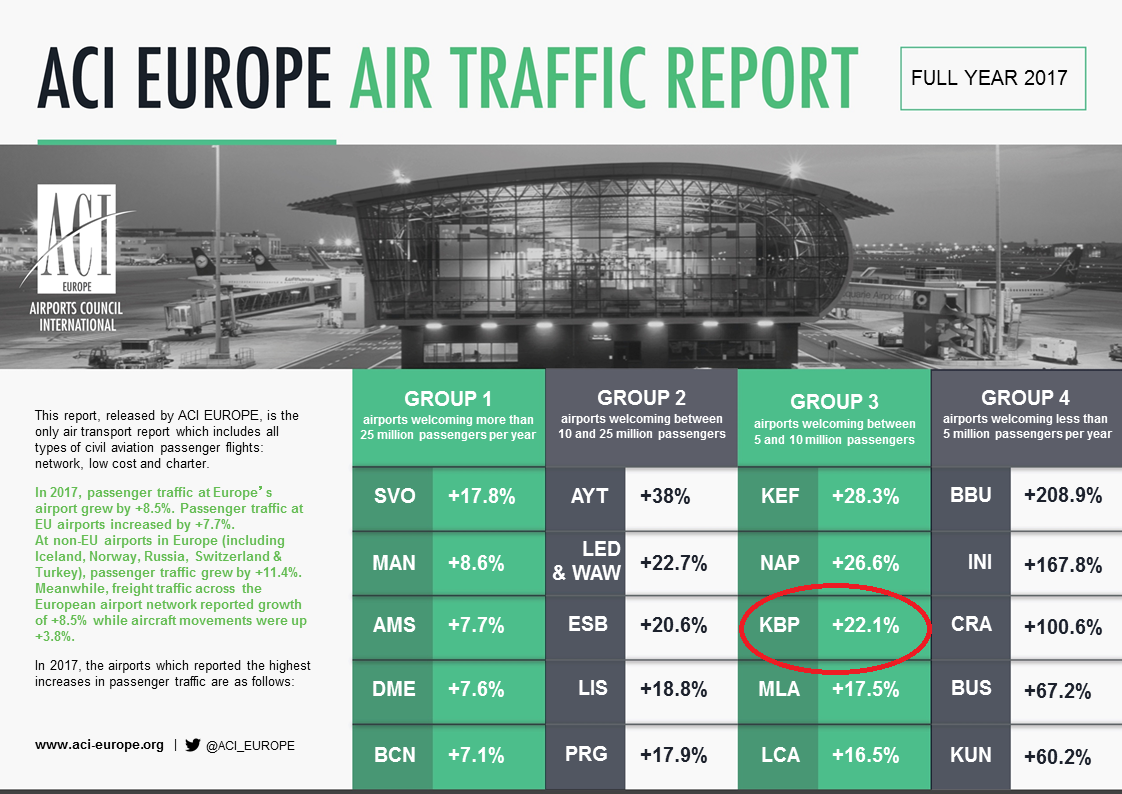 Compared to last year, European airports network system has shown growth in passenger traffic by 8.5%. Eurozone airports have had an increase in dynamics for the  passenger attraction at + 7.7%, while non-EU countries have improved last year's performance by 11.4%. In the rating, it was noted that among the non-EU members, the airports of Ukraine, Moldova, Georgia and Iceland showed an avarage of 20% increase.