Boryspil Airport and Turkish Airlines Invite You to Celebrate Cooperation Anniversary
On Wednesday, April 25th, Boryspil International Airport and Turkish Airlines are celebrating 25 years of cooperation as well as a quarter century of the airline's presence in Ukraine. For this occasion, there will be a series of celebrations: a "water rainbow" greeting of the Turkish Airlines aircraft, an extensive press conference, festive meal and a trip to the aircraft itself, that will have delivered the honored guests from Istanbul. The aircraft in question is the giant Boeing 777, which, in the honor of the anniversary, will replace the usual Airbus 330 for this flight.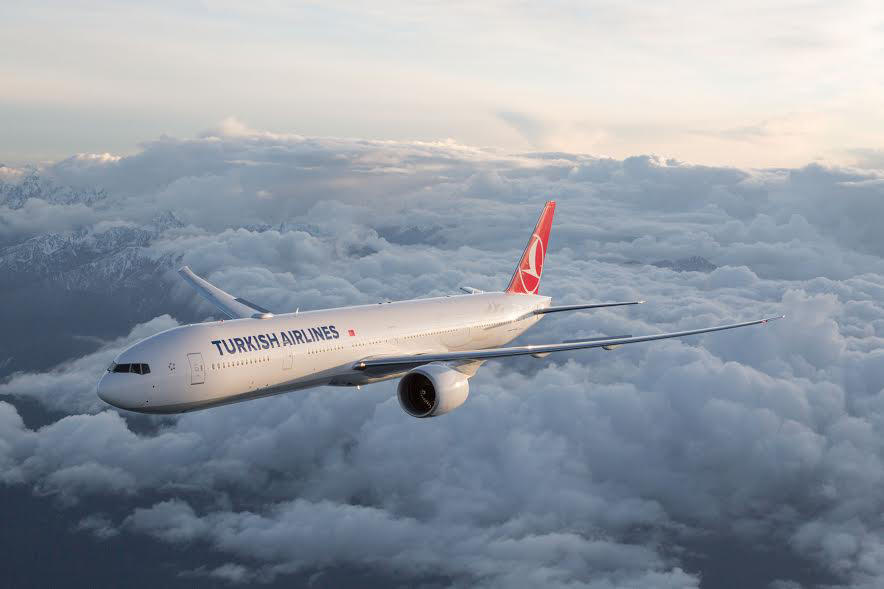 The following people will participate in the festive press-event: Deputy Minister of Economic Development and Trade of Ukraine, Mykhaylo Titarchuk, Ambassador of Turkey in Ukraine, Yönet Can Tezel, General Director of Boryspil Airport, Pavlo Ryabikin, Vice President of Turkish Airlines for Eastern Europe and the Balkan regions, Emre Menevse, and General Director of Turkish Airlines Representative Office in Kyiv, Dincer Sayici.
We invite media representatives to join our event and meet at the main information desk located on the 3rd floor of the terminal D precisely at 08:10. The press conference will begin at08:40 at the Gate 11.
To enter the restricted area, all guests must have their passport on them.
Please confirm your attendance by sending an email to airportboryspil123@gmail.com, where you provide information about yourself, which media source you represent and a scan copy of your passport's first page. The deadline for the attendance confirmation is Friday 16:00 April 20th, 2018.
For media representatives the bus departure time is 07:30 from Kharkivska subway station (descent from the bridge in the direction towards the city of Boryspil). For more information please contact: airportboryspil123@gmail.com
Tel. +38 (044) 281-70-20
Тel. +38 (044) 281-72-31
Теl. +38 (063) 980-67-62
Теl. +38 (097) 126-43-46