Boryspil International Airport Celebrates the 15 Millionth Passenger
On Tuesday, December 24, 2019, General Director of Boryspil International Airport Pavel Riabikin personally congratulated the 15 millionth passenger. It is the passenger of Air Astana, Arsenii Smoliar, which departed from Boryspil to Tashkent, with connection in Nur-Sultan.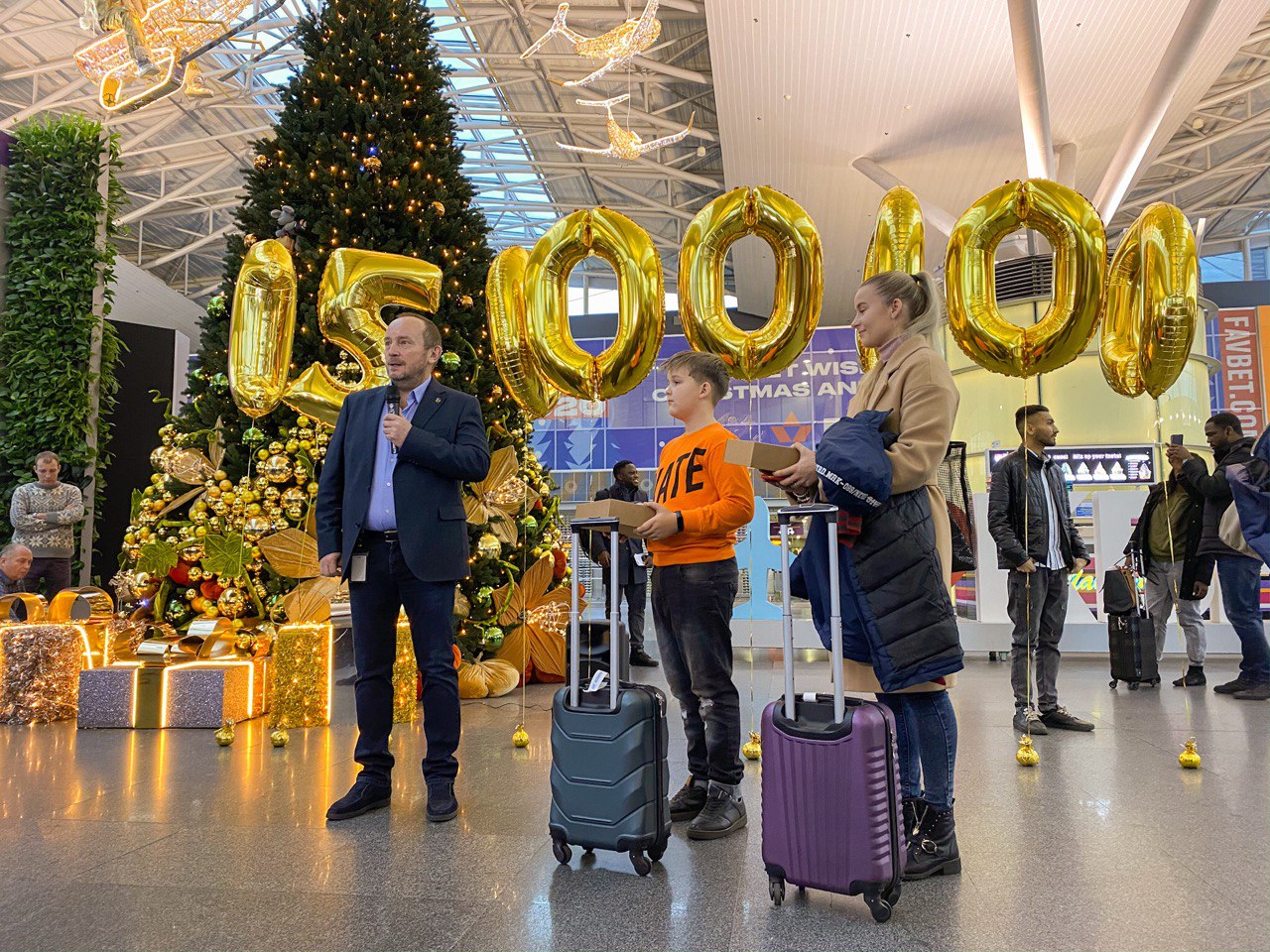 "This is a record for the airport and it is a great honour for me to convey congratulations from our entire team. It is extremely gratifying to see the satisfied travellers and to realize that Boryspil is indeed developing and since 2016 the passenger traffic has increased twice. When such moments happen you do understand that we are working not in vain," said Pavlo Riabikin.
 The greetings were joined by the Minister of Infrastructure of Ukraine Vladislav Krykliy and media representatives who visited the airport on this occasion. 
Air Astana has handed a flight certificate to the passenger. The mimes from the Kyiv Municipal Academy of Variety and Circus Arts were entertaining the guests, and the illusionist Roman Bondarchuk surprised everyone with focuses and stunning tricks.