Boryspil International Airport is prepared for winter season navigation
Boryspil is an all-weather airport capable of operating flights under the low visibility and severe weather conditions. 
Heads of shifts, Engineers, Drivers of the Aerodrome Service are preparing for the winter season well in advance: in autumn they take theoretical and practical trainings, work over radio communication with ATC dispatchers, briefed on the peculiarities of the season. For example, this year there was implemented a new format for transferring the aerodrome surface monitoring data (Global Reporting Format), which facilitates the acceptance and delivery of data on the current condition of the airfield surfaces.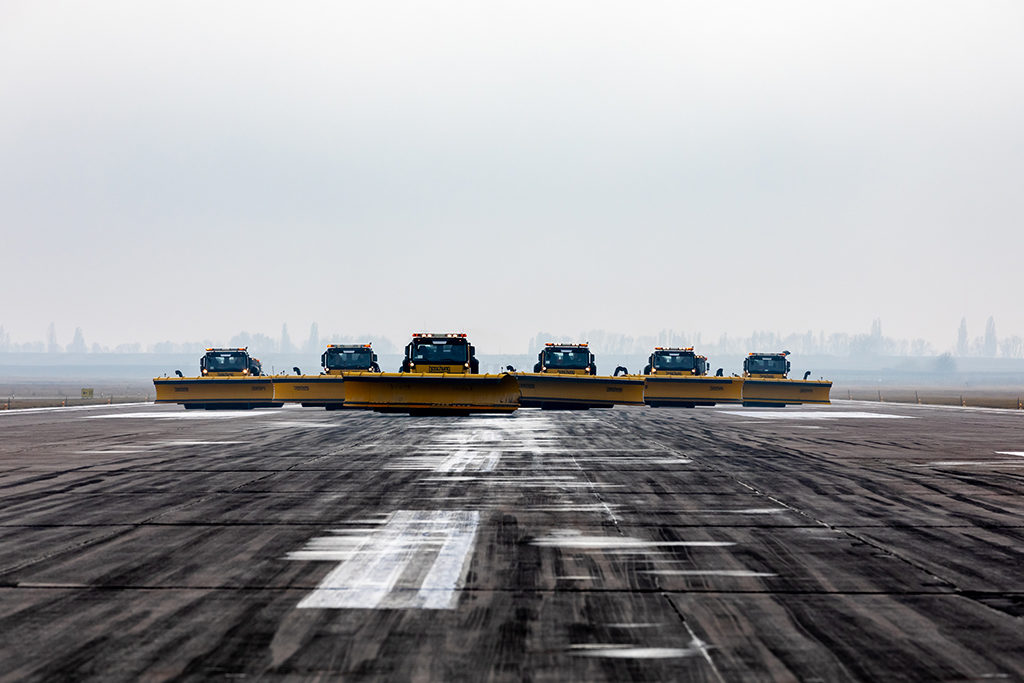 Final stage of preparation is practice. Special vehicles drive the runway, the one that are resistant to any temperature drops, glazed frost or other acts of nature. Drivers platoon perfect their coordinated actions under the conditions of severe winter. In the course of training JET BROOM aerodrome vehicles course the Runway No.2 – in one run this machinery covers the whole width of the runway providing the rapid cleaning of the runway and continuous operation even under heavy snow.
Testing by the inclement weather conditions has already begun for the Enterprise in October, as Boryspil Airport on multiple occasions was a reserve aerodrome and provided landing for Sky Up, Bees Airline, МАУ, Wizz Air, AZUR AIR UKRAINE, LOT enroute to other Ukrainian regional airports.