Boryspil International Airport provides for all necessities to Hasidim pilgrims for the upcoming Jewish New Year, Rosh Hashanah
The meeting, involving the Israeli Ambassador Extraordinary and Plenipotentiary to Ukraine Michael Brodsky, Deputy Head of the Israeli Embassy Mission Yoav Bistritsky, Counselor of the Israeli Embassy in Ukraine Lilach Atias, deputies of Ukraine and the management of the Airport, was devoted to this years` Hasidic program. The participants of the meeting observed the locations and discussed the level of comfort of servicing the pilgrims.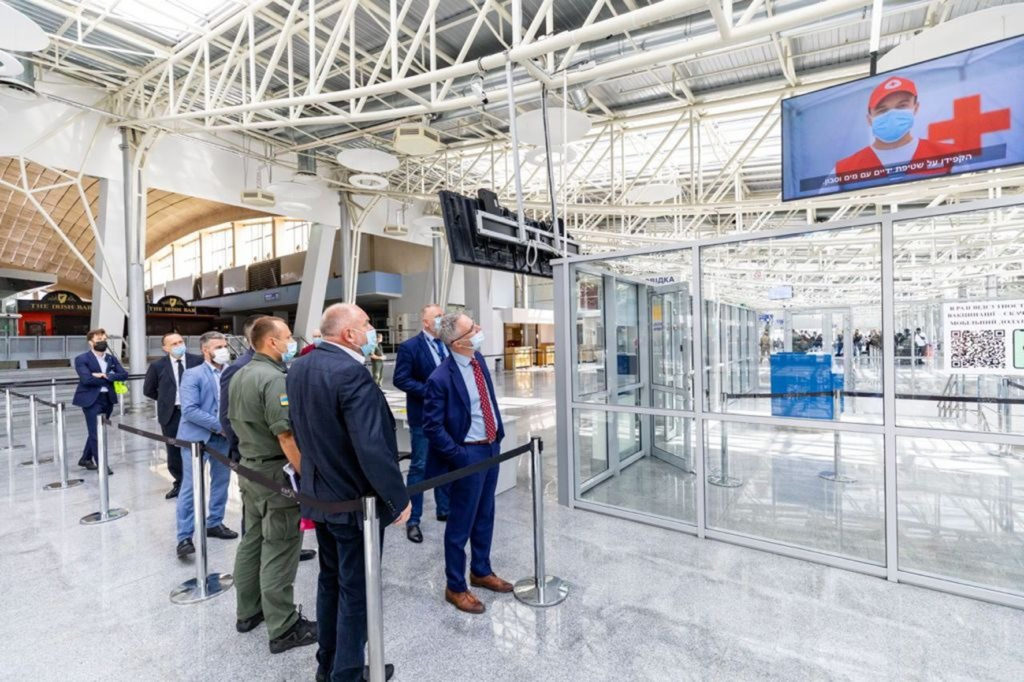 This year, charter pilgrim flights will be served at Terminal B, while regular will be handled at Terminal D.
So, the first Hasidic pilgrims had already arrived to Boryspil International Airport on September 1. For these two days, Boryspil had already served 13 flights, welcoming around 2800 Hasidim pilgrims.
Overall, the Hasidic Program for 2021 includes 68 flights for arrival and 88 flights for departure.
For the purpose of provision of public safety and order, were engaged special services and agencies: more than 120 employees of Boryspil regional Police, Kyiv region Patrol Police, Special Task Force, EOD specialists, Dialogue Police and over 50 servicepersons of the National Guard of Ukraine.
Situation Center was deployed at the Airport, providing the analysis and systematizing the incoming information, as well as coordinates the patrols involved for the purpose of law enforcement during such events. As Rosh Hashanah is coming, the Immigration Service also increases the number of staff involved.
As such, Boryspil International Airport also deploys to the shifts additional personnel, ready to assist the arriving guests with all the necessities and ensures the highest level of servicing adhering to the quarantine requirements and equitable standards.