Boryspil's first nuptial couple is getting ready for celebration
We are happy to finally introduce a couple, who will register the very first marriage at the "Boryspil" Airport on December 15th. As a reminder for everyone, the same day the airport initiates a permanent new service "Marriage in a Day"! The promised love celebration awaits for Yulia Tkach and Maksim Tishelkov at the Terminal D. "Boryspil" Airport, along with our partners, have prepared numerous wedding gifts for the couple. Gifts include a romantic getaway and a rental car for 4 days with a driver, presented by "Avis" company.
Headed by commercial director Georgii Zubko, the jury had a hard time picking the winner for "A Gift Wedding in "Boryspil". 6 pairs with truly touching "love stories" had a desire for marrying at the main gateway of Ukraine. In the end, however, the jury had chosen a beautiful couple, whose love story was built upon a real 4-year-old friendship.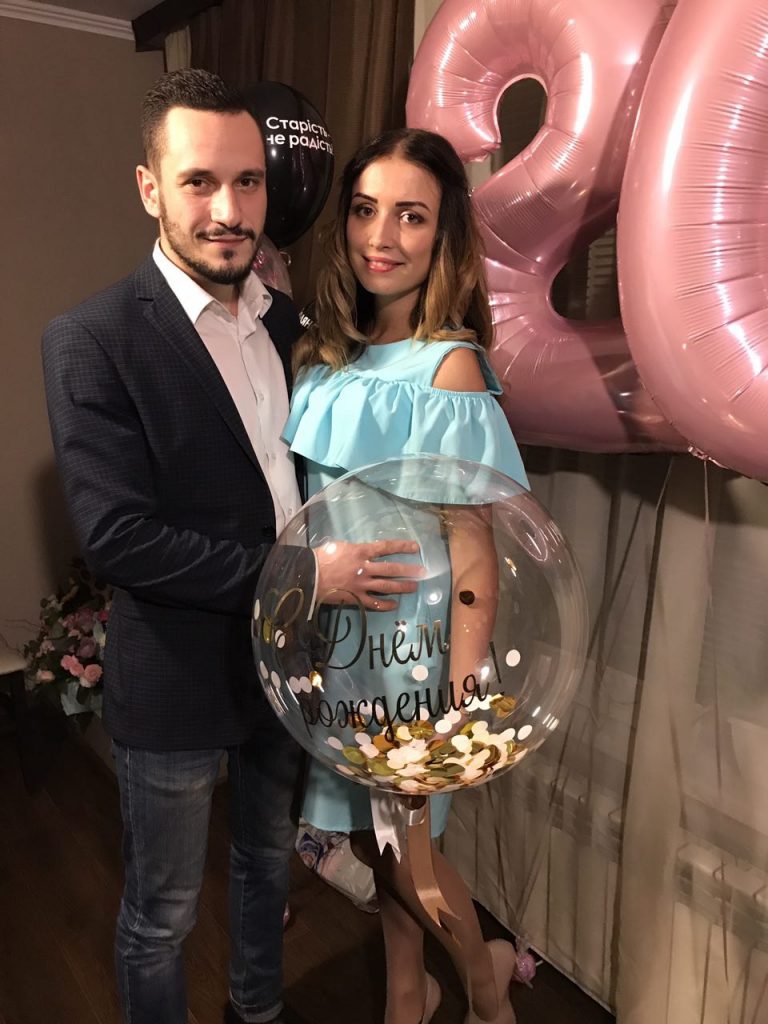 This is how charming Yulia tells their story: "It was December 12th and the year was 2013 when we met… to be more exact, we were introduced by our friends Tatiana and Oleksandr, who, by the way, did it in quite a cunning way. Tatiana told me that there is this guy, Sasha's friend, who keeps on asking about me and really would like to meet. At the same time, Oleksandr told Maksim a similar story, that there is this girl, Tatiana's friend, who would like to meet him as well. The truth of the matter is that neither of us knew about the existence of another. Our friends had taken on the role of a cupid and ever so slightly pushed us into each other's arms. We are eternally thankful to them for doing so.
Long time after, I was so amused when I found out the truth about their "cunning" methods. But I have to say our friends were on point – that was the beginning of our love story, which has been going strong for 4 years now.
Maksim has asked me to marry him and I, of course, agreed. As a girl, I would love for my wedding to be unordinary and magical, and the airport seems like quite a unique place to do so!"
We congratulate Yulia and Maksim and, with great pleasure, invite journalists and guests of the "Boryspil" Airport to join in the celebration of the wedding ceremony. It will begin this Friday, December 15th, at 11 am on the 3rd floor of Terminal D.
Note. For this event accreditation, media representatives must send a request to Airportboryspil123@gmail.com, including the scanned first page of your passport.
Tel. +38 (044) 281-70-20
Tel. +38 (044) 281-72-31
Tel. +38 (097) 126-43-46