Domestic flights with the digital ID card in application Dia
To provide our passengers for comfortable direct travel on domestic routes, Boryspil Airport made amendments and additions to the operational procedures approved by the State Aviation Service of Ukraine today.
From now on, a new technology is working in a test mode that allows domestic flight passengers at Boryspil Airport to present the digital versions of the Ukrainian citizenship passport or biometrical foreign passport in the application Dia.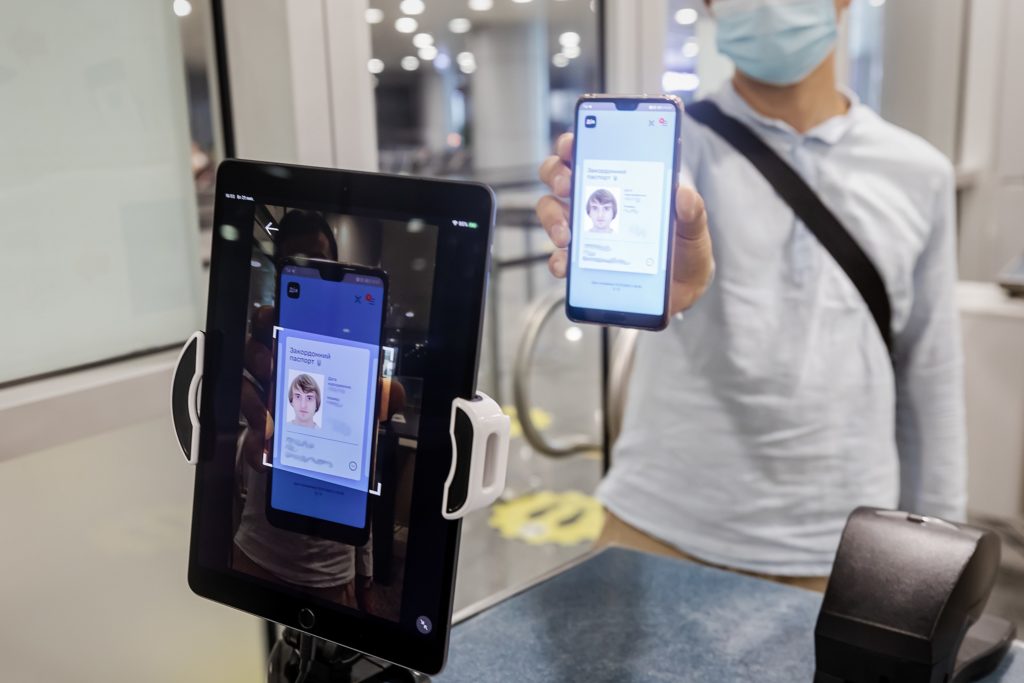 As you arrive to the Airport, you need to open the Dia application and show the display of your smartphone at the aviation security checkpoint. After the QR code is processed, passengers can perform their flight within the territory of Ukraine.
In order to receive the electronic version of your documents, you need to download the app and complete the authorization process. Digital documents will be added to the app automatically if the register contains full data.
To minimize the risks on the testing stage we recommend to take the original of the ID document. Let us also remind you that the new feature works only for the domestic flights and does not apply to the international flights.