BORYSPIL INTERNATIONAL AIRPORT SE HITS THE TOP FIVE OF LARGE AIRPORTS IN ACI EUROPE RATING
15 May 2018
According to the results of Airports Council International (ACI Europe) Boryspil International Airport continues its dynamic increase in passenger flow in the first quarter of 2018. The Airport worked its way up to the top-five ACI in the category of airports that handle 10-25 million passengers, providing the passenger flow increase by 15.3%.  Highest rates in the category were achieved by the airports of Ankara (+41,3%), Tel-Aviv (+19,5%), Budapest (+16,9%) and Izmir (+15,1%).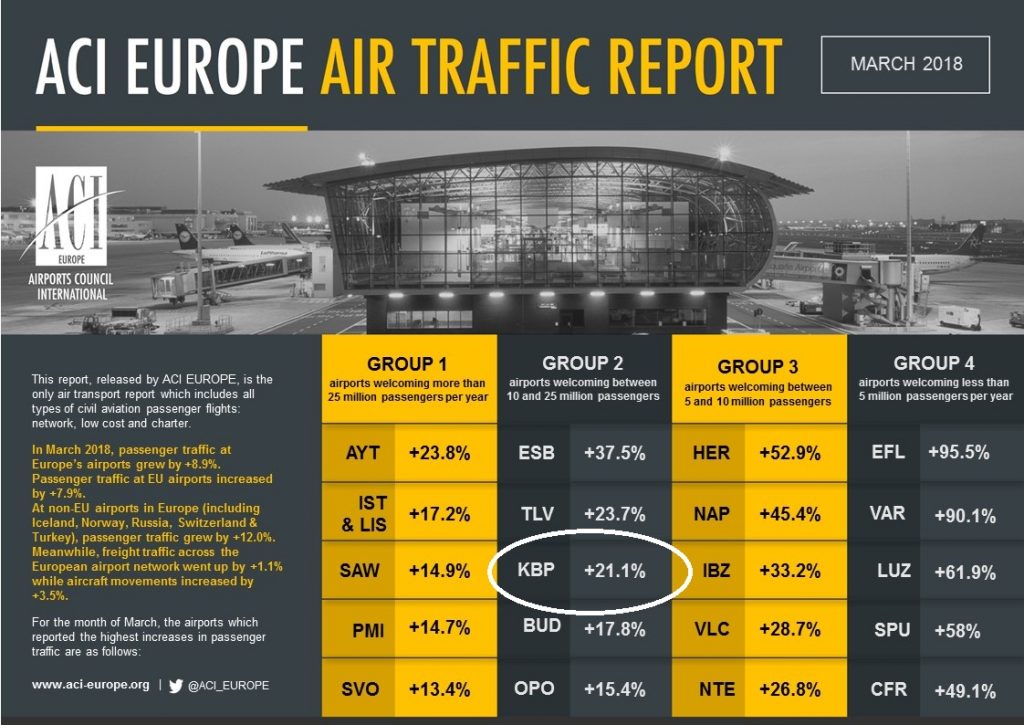 Moreover, according to the results for the period of May, Boryspil Airport ranked in 3-rd place in the ACI Europe rating among large airports sharing the top with Ankara Airport (+37.5%) and Tel-Aviv Airport (+23.7%). Ukrainian main Airport provided the passenger flow increase at a rate of 21.1%. In the report, ACI Europe noted the high dynamics of top-airports performance and mentioned that in the first quarter 2018, Boryspil Airport was one of the most fast-growing European Airport in terms of passenger throughput.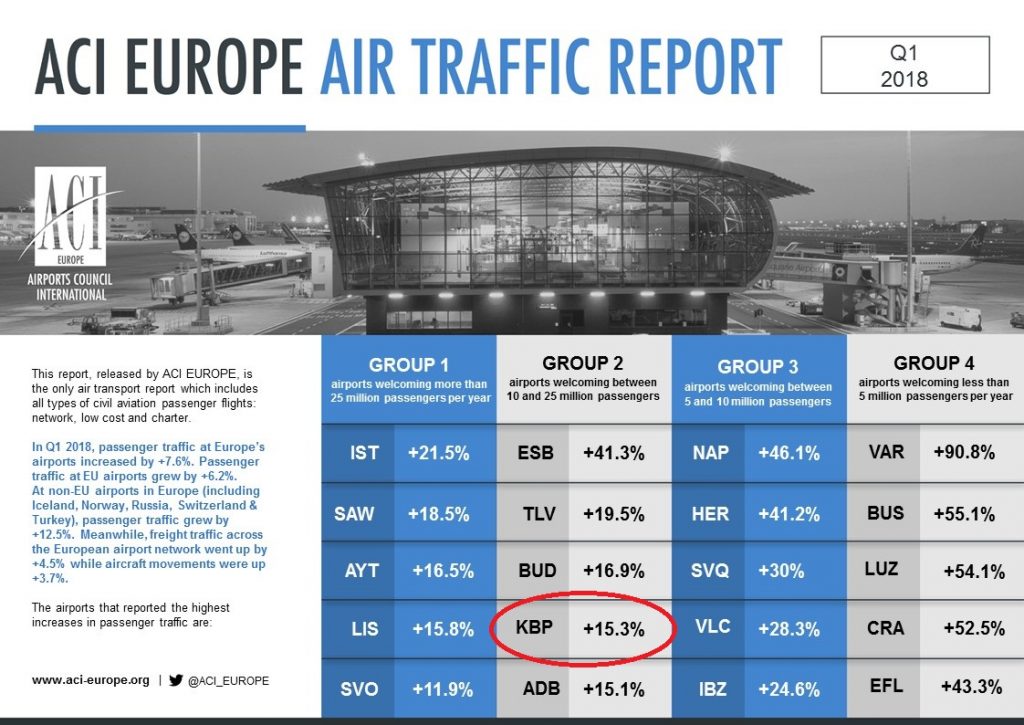 In total, during the first quarter of 2018, European Airports network provided the passenger flow increase at a rate of 7.6%. European Airports increased the rates of passenger attraction up to +6.2%, while Non-EU countries improved their results up to 12.9%.