Ministry for Restoration launches a pilot project on risk assessment of the corruption prevention system at Boryspil Airport
02 May 2023
A pilot project on risk assessment and audit of the corruption prevention system was launched at Boryspil Airport. In particular, a system of procurement and conclusion of contracts will be analyzed, potential risk areas and methods of their elimination will be identified, as well as interviews of participants in business processes will be conducted. These measures will prevent abuse and avoid conflicts of interest at the company.
"Today the aviation industry is currently in conservation mode. For now, we have to take all measures to proceed to the recovery phase, and be able to start operation as soon as the security component allows. Boryspil managed to save the team, which is more than 3,600 employees of the enterprise. At the moment they are working on maintaining the airport infrastructure and training to meet all international standards", said Serhiy Derkach, Deputy Minister.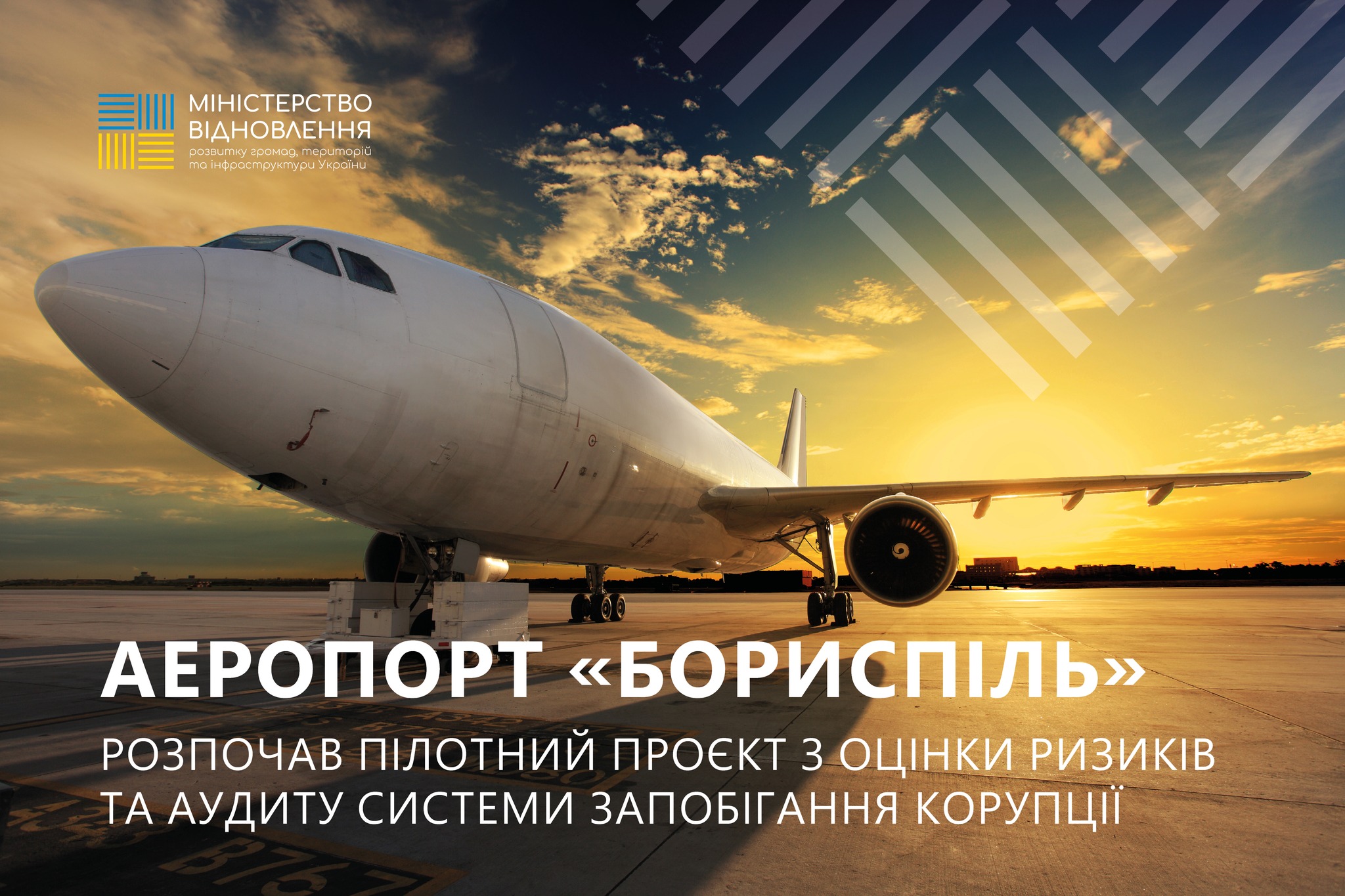 The risk assessment and audit of the corruption prevention system will last approximately two months. The best experts in compliance management, subject matter experts who work for the Ministry and Boryspil airport will be involved in the project. After the project hereinabove completion, this work is expected to be scaled up to other enterprises subordinated to the Ministry.
"I express my sincere thanks to the whole team of specialists of the Ministry for expert support in the implementation of this project that is extremely important for the entire aviation industry. The assessment of corruption risks and the preparation of the Risk Management Strategy based on its results is an important component in the work on ourselves, which we can and should do right now. This is a standard international practice of corporate governance, and we want to be an appropriate model in our field", said Oleksiy Dubrevskyy, General Director of Boryspil Airport.
Boryspil International Airport became the first state-owned enterprise subordinate to the Ministry, where the project on risk assessment and audit of the corruption prevention system was launched. A similar Corruption Risk Assessment Project was launched at the Ministry for Restoration in March where the subject matter public organizations are being involved.