SkyUp oeprated the first new flight enroute: Kyiv – Tel Aviv
26 November 2021
We congratulate SkyUp on the launch of a new scheduled flight and wish further development and safe flights.
Flights will be operated from Boryspil International Airport twice a week on Thursdays and Sundays. The carrier mentioned that eventually the frequency of flights will increase to three times a week, and then to four – on Tuesdays, Wednesdays, Thursdays and Sundays.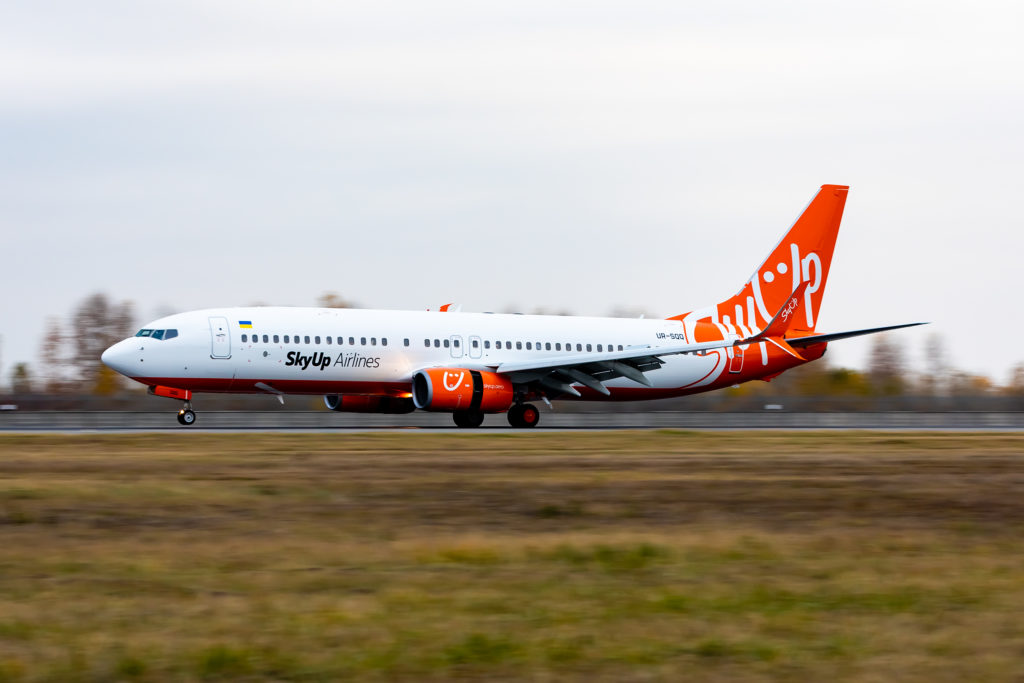 Yesterday, within the forum "Large Construction: Aviation and Tourism" on the panel on aviation infrastructure, Director General of Boryspil International Airport, Oleksiy Dubrevsky shared the results of the Airport's performance in 2021:
▷ 37 airlines operate flights to/from Boryspil Airport in 2021;
▷ 8 new airlines entered the market: Ryanair UK, AnadoluJet, Cyprus Airways, Flynas, Wizz Air Abu Dhabi, ASL France (FedEx), Eurowings, Uzbekistan Airways;
▷ 117 destinations are covered by regular and charter flights directly from the Airport;
▷ 12 new destinations launched this year: Abu Dhabi, Ghazi Pasha, Jeddah, Riyadh, Cologne, Lisbon, Lodz, Madeira, Monastir, Tashkent, Treviso, Chania.